Depression and Exercise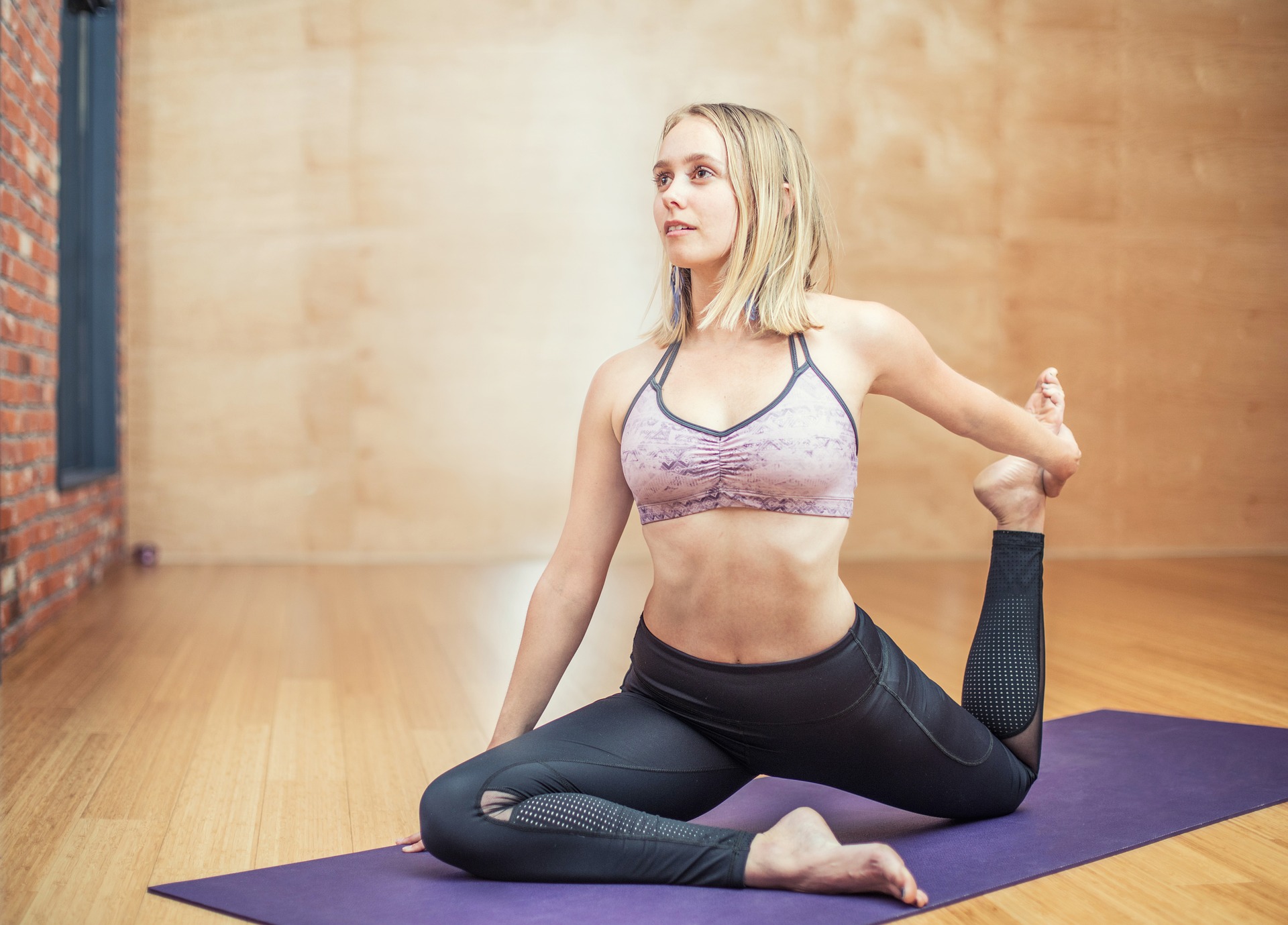 Medication for depression doesn't always work and isn't always well-tolerated. Even if you are on antidepressants, you may not get complete relief from your depression. Depression and exercise are inversely related. Adding exercise to your daily regimen, if possible, should be a part of your treatment plan. Several studies have shown a conclusive link between depression and exercise, though we don't quite know why.
Exercise has been linked to better health, and better brain function, and has even been shown in a recent study published in the International Journal of Emergency Mental Health to alleviate post-traumatic stress disorder symptoms!
If you have depression you may be at risk for physical illness. People with Major Depressive Disorder have a higher risk of type II diabetes, cardiovascular disease, and metabolic syndrome. Exercise and Physical Activity are the keys to managing all of these health conditions as well.
Depression and Exercise: The Mind-Body Connection
As a therapist, I spend hours in my office with clients who are depressed. I primarily work on their mind by assisting them in understanding how their behaviors and thoughts can be modified. I've recently realized how I've neglected the connection between the mind and body and am making an effort to integrate techniques that address this more into my practice.
Manage your Depression
I believe that depression is a medical condition that can be managed just like diabetes. If you suffer from depression, you have to take responsibility for doing what you can to manage it. I believe this is a lifelong commitment that you must make, and the relationship between depression and exercise suggests that this is one great place to start.
Depression and Exercise: Body Image and Dieting
It's important when discussing this issue to note that encouraging yourself to exercise when you are depressed can be challenging when you are a woman, because of the issues that many of us have with dieting and body image.

Many of us have issues of shame and inadequacy about our appearance, and exercise may be tied to these issues for us.  As part of a plan for your mental health, exercise needs to be free from the cycle of self-deprecating thoughts around our body image, and the self-criticism that often fuels our thoughts. It must be tied to our desire to be healthy and practice self-compassion and kindness. It can be challenging. Understanding the reason for exercise is mental health and physical health and not to fit into an unrealistic prescribed shape or size is essential.
Why Does Exercise Help with Depression?
Why Does Exercise Help with Depression?
Why do we think depression and exercise are inversely related?
We do know that healthy adults demonstrate an increase in serotonin serum levels after exercising and that these levels are altered in depression. This might help to explain one of the reasons why exercise helps with depression.

In terms of the biological mechanisms, exercise has been shown to cause changes in certain chemicals called endorphins that  help relieve pain and stress during exercise. Exercise also stimulates the release of other chemicals called dopamine, norepinephrine. Exercise also helps to reduce the levels of a stress hormone called cortisol, so that we feel less stressed. However if you push yourself too much you can have increased cortisol after exercise. You need to be careful not to overexert your body.

Additionally, exercise can improve confidence and a self-esteem. Mastering a new skill or dedicating yourself to a goal, can help increase your sense of feeling good about yourself.

Various studies show exercise alleviates depression and has benefits to multiple populations suffering from various illnesses
In 2020 Twenty-four studies were included in a meta-analysis which included 4111 patients. It was concluded that  Aerobic exercise alleviated depressive symptoms in in patients with chronic disease(Beland et al 2020).

Aerobic exercise has a good effect on Methamphetamine -dependent patients combined with other therapies, it alleviates withdrawal and facilitates physical recovery of the dependent patients and has a long lasting effect  on preventing addiction (Huang et al 2020).


A study in 2020 concluded that physical exercise for internet gaming disorder improved the severity of internet gaming usage and physical exercise for Internet gaming disorder improved the level of depressive mood (Hong et al 2020).
Higher levels of exercise are linked to lower levels and improvement in  multiple illnesses including several serious forms of cancer, diabetes, heart disease, asthma, back pain, arthritis, and dementia.
Can Exercise Treat Depression Without Drugs?
One of the most compelling studies done by Blumenthal of Duke University Medical Center randomly assigned women to take medicine or exercise as a treatment for mild to moderate depression and found almost equal positive results! That's right, that means that women on antidepressants, and women who exercised experienced equal relief from their symptoms.

Postpartum and Alzheimer's too?
Exercise and depression are related to many different forms of depression. Exercise has been shown to reduce physical and mental fatigue in women with postpartum depression and shown clear benefits for depressed Alzheimer patients.

Exercise helps the elderly who are depressed and sick as well. 
Here's what we know about depression and exercise as summarized a 2005 article in USA Today:
Exercise is helpful with depression in the short and the long term. This means you will immediately feel better, and that you will feel better in the long run!

The worse off you are physically or psychologically the better the benefit of exercise. Meaning, the sicker you are the larger the benefits

The more and longer you exercise the better the effects. However, all kinds of exercise for all lengths of time are of some benefit.

Exercise paired with psychotherapy shows the best effects.
Although studies have suggested that aerobic exercise such as swimming, running, or walking are best, more mindful exercises such as yoga and meditative walking also tend to be effective.

The relationship between exercise and depression seems compelling enough to safely say you are not taking care of your depression if you are not trying to increase your physical activity.

If you are depressed and want to learn to manage your depression, exercise is a necessary component of doing so.
Depression and Exercise: Who does it work best for?
Those who have more severe physical symptoms of depression are more likely to have  a better response to exercise

Those who have higher self-esteem and life satisfaction have  a better outcome with exercise

Those who have better social support have a better outcome with exercise

Men are more likely to respond to exercise
Depression and Exercise Tips
One of the biggest problems, if you are depressed, is you may not feel motivated to do anything. The therapist should be suggesting exercise to their clients as often as antidepressants, but also acknowledging the difficulty our clients might be having with the suggestion because of the depression itself. Start with number one if you are struggling.

1. Exercise doesn't have to be a big production. You don't have to join a gym or run twenty miles. Start slow. Just put on a pair of sneakers and walk around the block. You will feel better immediately and are on your way to taking better care of yourself.


2. Get some exercise tapes you think you will enjoy and do exercises in the comfort of your living room. This way you don't have to be embarrassed or exhausted by social contact 
3.Join a club such where you can walk swim or play tennis with others
4.Partner with one friend to go walking
5. Walk with your dogs or children regularly. They need to exercise as much as you.
---
The research tells us that you are more likely to stick to a program if :
You enjoy it

It is comfortable for you and you select how hard it is, how often you do it, and what kind you do

You work on progressing to harder kinds of exercise and longer 

durations

You enlist in the help of a trainer ( social support) or sign up to do it with a buddy or family 

member

Encourage to do with friends or family

Being in nature may amplify the effects of the exercise

Listening to music you enjoy may amplify the beneficial effects of exercise
---
Sources
Béland, M., Lavoie, K., Briand, S., White, U., Gemme, C., & Bacon, S. (2020). Aerobic exercise alleviates depressive symptoms in patients with a major non-communicable chronic disease: a systematic review and meta-analysis.. British journal of sports medicine, 54(5), 272-278.
Blumenthal et al" Exercise and Pharmacotherapy in the Treatment of Major Depressive Disorder". Psychosom Med.2007; 69: 587-596
Dritsa M, Da Costa D, Dupuis G, Lowensteyn I, Khalifé S." Effects of a home-based exercise intervention on fatigue in postpartum depressed women: results of a randomized controlled trial".Annals of Behavioral medicine. Volume 35, Number 2 / April, 2008
Ji Sun Hong, Sun Mi Kim, Kyoung Doo Kang, Doug Hyun Han, Jeong Soo Kim, Hyunchan Hwang, Kyoung Joon Min, Tae Young Choi, Young Sik Lee,
Effect of physical exercise intervention on mood and frontal alpha asymmetry in internet gaming disorder, Mental Health and Physical Activity,Volume 18,2020,
100318,
Huang, J., Zheng, Y., Gao, D., Hu, M., & Yuan, T. (2020). Effects of Exercise on Depression, Anxiety, Cognitive Control, Craving, Physical Fitness and Quality of Life in Methamphetamine-Dependent Patients. Frontiers in Psychiatry, 10,
Williams, C. L. & Tappen, R. M. (2008). "Exercise training for depressed older adults with Alzheimer's disease". Aging & Mental Health, 12 (1), 72-80. Retrieved December 02, 2008, from http://www.informaworld.com/10.1080/13607860701529932
"Are workouts best remedy?(Depression)." USA Today (Magazine). Society for the Advancement of Education. 2005. Retrieved December 01, 2008 from HighBeam Research: http://www.highbeam.com/doc/1G1-137546893
"Exercise steps up as depression buster.(BEHAVIOR)(Brief article)." Science News. Science Service, Inc. 2007. Retrieved December 01, 2008 from HighBeam Research: http://www.highbeam.com/doc/1G1-171623474
" Mind, Mood & Memory". Belvoir Media Group, LLC. 2007. Retrieved December 01, 2008 from HighBeam Research: http://www.highbeam.com/doc/1G1-171536423
Medical information obtained from this website is not intended as a substitute for professional care. If you have or suspect you have a problem, you should consult a healthcare provider.